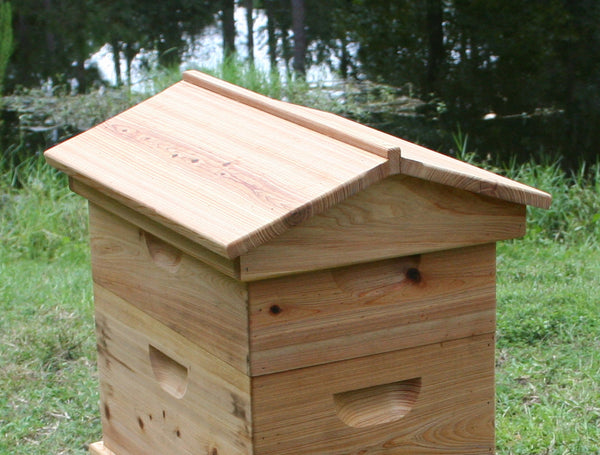 Tapered Garden Top, 8 frame
---
For those of you who like your hive to look a  little nicer than a standard hive we are offering this Cypress Tapered Garden Top. It is available for both a 10 frame box and an 8 frame box. This cover comes completely assembled and  ready to set on your hive.  We recommend using a screened inter-cover to keep the bee out of the top area.
If you plan to feed from the top of your hive you will need to replace this cover during feeding with a flat top or just may choose to use our new Rear Feeder. The Rear Feeder stays in place permanently and features our unique "Stingless" system.
Tapered Top Only( does not include hive boxes)
---
---
is back-ordered. We will ship it separately in 10 to 15 days.
---
---
Share this product
---
---